AVAILABLE ADULTS
We do not have any adult dogs available at this time.
E-mail us for more information.
PUPPIES!
We are planning 2 litters the fall of 2019. A black and yellow litter and a chocolate and black litter. Pups will be due in December, 2019. Pups will be ready for their new homes around just after New Years.
Dad to both litters will be Mannie, UKC CH Chillbrook Dragon King, CGCA, JH, RL1 (WCRL)
Mom to the yellow and black litter will be our girl Beans, Crystals Vanilla Bean.
Mom to the black and chocolate litter will be our girl Miley, Crystals Wrecking Ball.
Both Miley and Beans are OFA hips Good, Elbows Normal, Heart Normal, Eyes Normal.
Mannie has a Penn Hip Clearance, Heart Normal, Eyes Normal, and is DNA normal/clear for Centronuclear Myopathy, Degenerative Myelopathy, Exercise-indused Collapse, Hereditary Nasal Parakeratosis, Progressive Retinal Atrophy, Progressive Rod-cone Degeneration, Retinal Dysplasia, Oculoskeletal Dysplasia 1 and Skeletal Dystplasia 2.
Below are some pictures of Mannie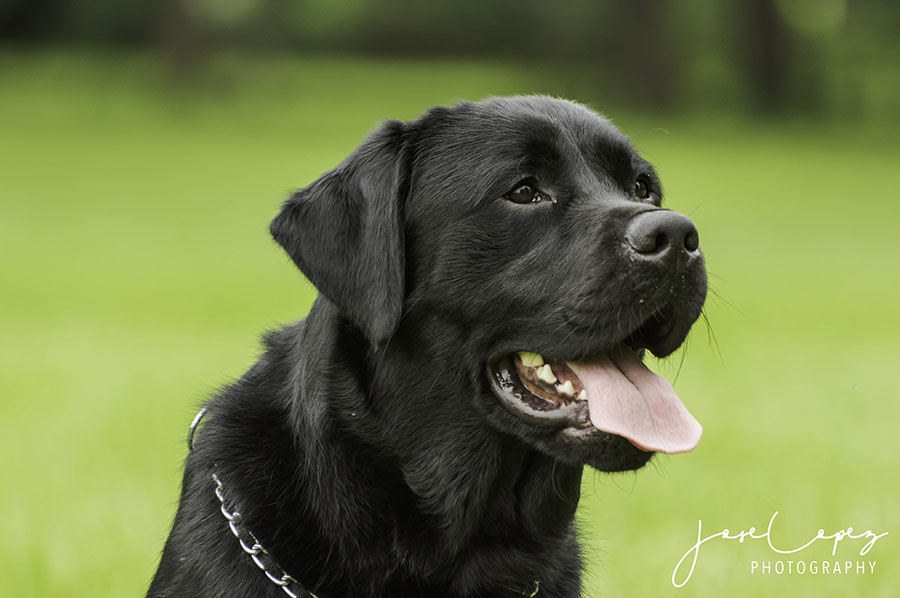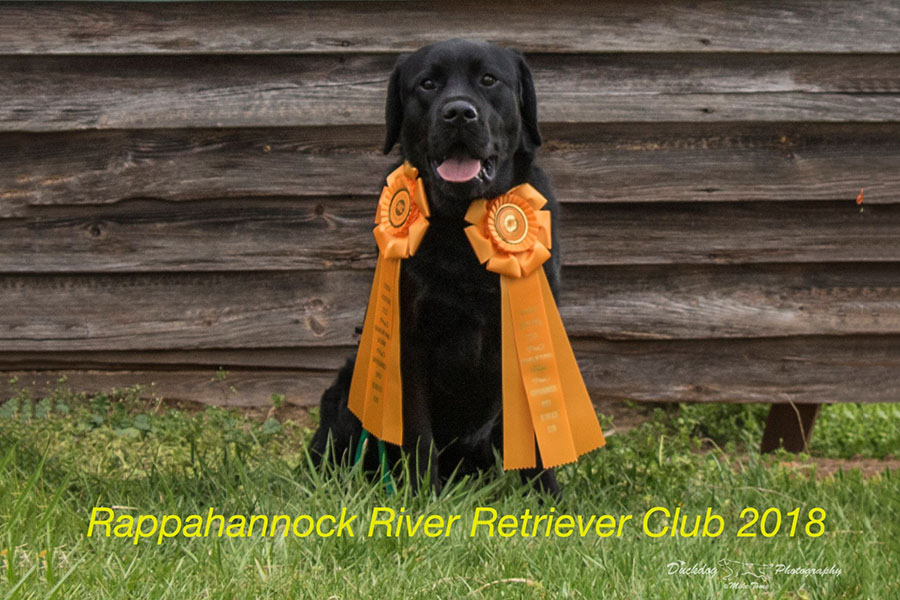 E-mail us for more information.
Join us on Facebook to see more pictures of the any new litters we have.


Litter Information

Crystal puppies are born in the house and given lots of attention from day one. They are well socialized as we have a daughter and son who enjoy spending a lot of time playing with and cuddling them; they are extremely child friendly when they leave here.

Once weaning begins the puppies are moved closer to the door so that we can begin their potty training.

By 8 weeks when they leave they are pretty much house trained. All you need to do is keep up with getting them out. The puppies go for several walks a day and have family playtime.

Puppies are de-wormed 4 times, have had their first set of vaccines, are microchipped and are examined by a veterinarian before they leave.

Puppy Deposit

Deposits will be taken on litters after the pregnancy has been confirmed. Once a deposit is received, it is non refundable as a puppy has been reserved for you. If you decide you don't want the puppy, the deposit will not be returned. Deposits are only returned if we cannot offer you a puppy, i.e. there are not enough puppies in the litter. If you have any question about our deposit policy, please ask before you send a deposit.

Puppy Questionnaire

In order to be considered for a Crystal Kennels puppy you must fill out and submit a puppy questionnaire. You can download it HERE, fill it out then email or snail mail it back to us.

Litter Notice

All Crystal Kennels puppies are sold with a Limited AKC Registration unless otherwise agreed upon in writing.

Email us for more information.